I am a Ph.D. student at the Privacy-Preserving Systems Lab. My interests lie in data security and data privacy. In my research, I focus on developing a rigorous and formal understanding of the robustness issues of secure, decentralized collaborative learning and developing solutions to manage and alleviate them. I completed my M.Sc. degree at ETH Zürich in Computer Science. Prior to that, I graduated cum laude and with honours at the Delft University of Technology with a B.Sc in Computer Science.
Teaching:
Advanced Operating Systems (2022SS)
Computer Systems (2021FS)
Computer Science for ITET (2021SS)
Publications: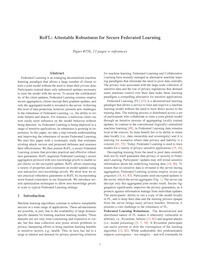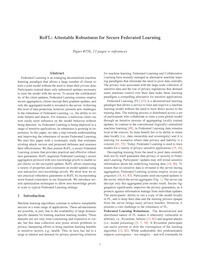 Decreg: A framework for preventing double-financing using blockchain technology
Paper
Hidde Lycklama, Joris Oudejans, Zekeriya Erkin
ACM Workshop on Blockchain, Cryptocurrencies and Contracts 2017. Abu Dhabi.